Category:
Temporary exhibitions
The Industrial Museum organised from August 2010 to June 2011 an exhibition about the history of the Greek steamship industry, which put on display for the first time several objects salvaged in 2006 from the wrecked steamship Patris. Institutions interested in hosting the exhibition should contact the CTC-IMH to be informed about the exhibition technical specifications, transport and insurance requirements.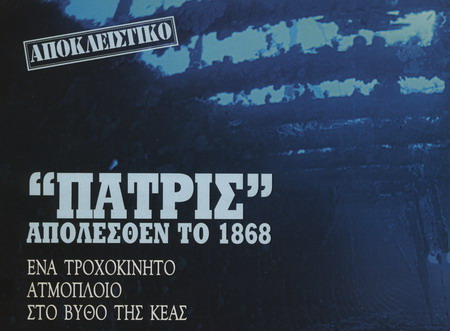 PATRIS, LOST IN 1868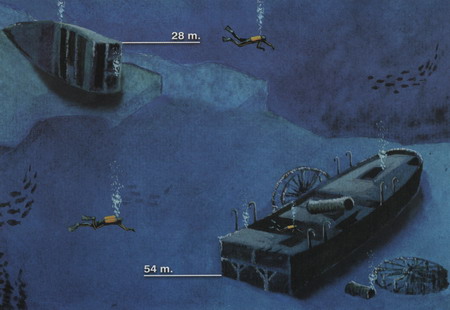 Performing historical research, salvaging a shipwreck and, at the same time, filming a dramatised documentary about the project is unprecedented in Greece.