The historical Velissaropoulos Textile Factory building houses the Industrial Museum Restoration and Maintenance Workshop for Machinery and Tools, which resumed its operations in January 2010.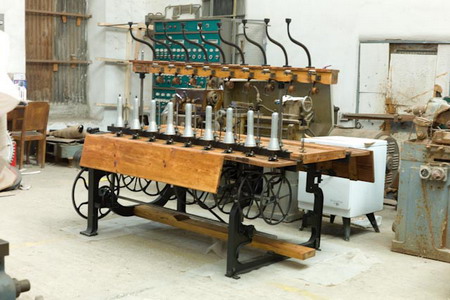 Items that have already been restored include a 1920 spinning wheel (sourced from the Zissimatos Factory) and a 1925 Markersdorf bobbin winder, while an Enfield electric car, a small foot-operated lathe, several manual presses and sheet rolling machines, as well as items to be displayed at the Aneroussis Lead Shot Factory are scheduled to be restored over the course of the following months.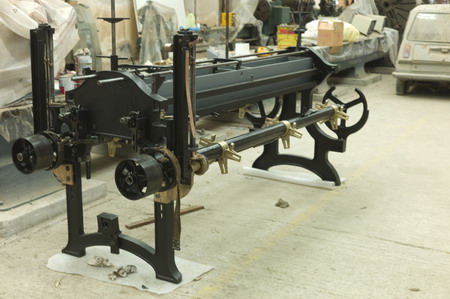 The restoration or maintenance processes are documented following international standards on:
Archival descriptions
Digital photographic records
Component measurements
All data collected from machinery insignia (model identification, technical characteristics and chronology), as well as the overall examination results by the workshop technicians for each machine are also extensively documented. Oral testimonies by craftsmen/women and workers provide additional information as to where, how and when these machines were used. The machines on display at the Industrial Museum of Hermoupolis constitute only a small part of this collection. However, they are representative of the several thematic areas covered by the collection and highlight the ways in which restoration and maintenance work is carried out in the workshop.